Andres de Concha
The following images present a newly identified work believed to be an original by Andres de Concha, now in a private collection. These photographs are the work of Eumelia Hernández, and are reproduced here by her kind permission arranged for the institute by Paloma Escandon. Ms. Escandon has informed the institute of a soon to be published study of this remarkable treasure, and has made these images available for scholarly use in anticipation of the release of this exciting new work. These images are protected by copyright and may not be copied without permission of the copyright owner. For more about the work of Andres de Concha see the other articles published by the institute by clicking on the items in the side bar to the left.
Sagrada Familia con San Juan Niňo
Mexico, private collection
All photos © Eumelia Hernández 2007 Reproduced here with kind permission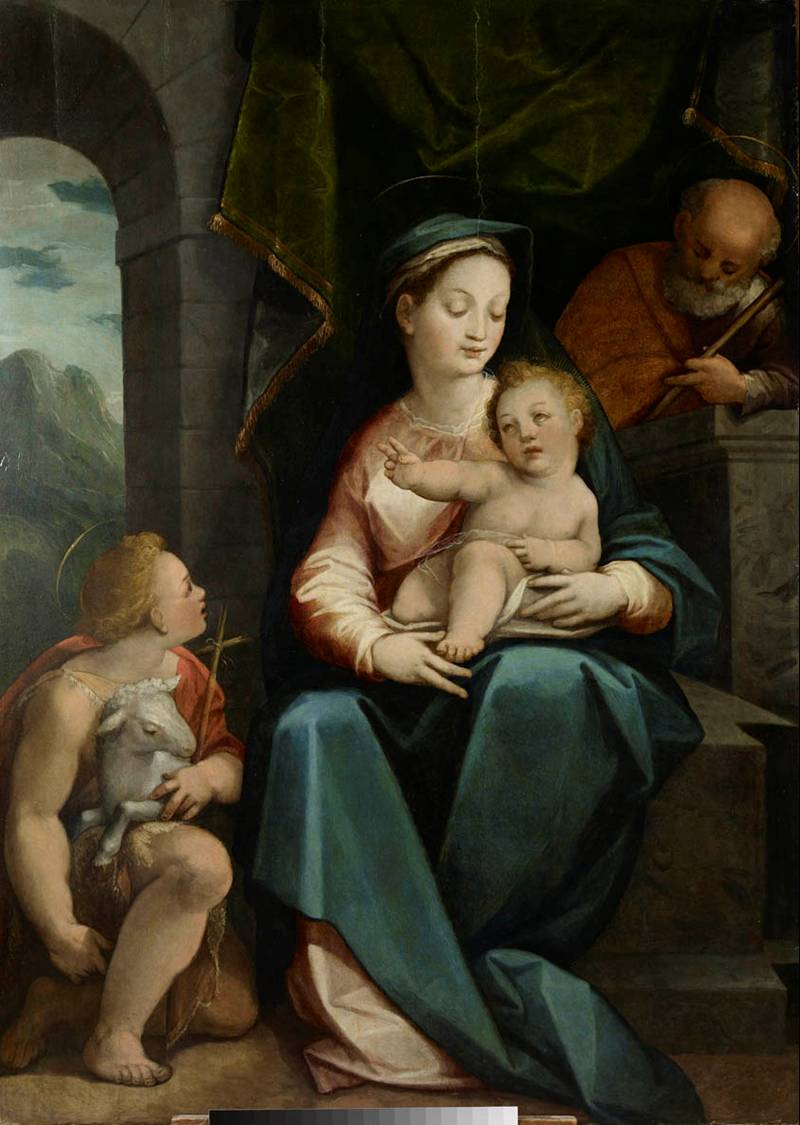 The following is presented for comparative study.
Martirio de San Lorenzo
Mexico, MUNAL
All photos © Eumelia Hernández 2006 Reproduced here with kind permission