Georgiana McCabe's Stable Conversion, 2008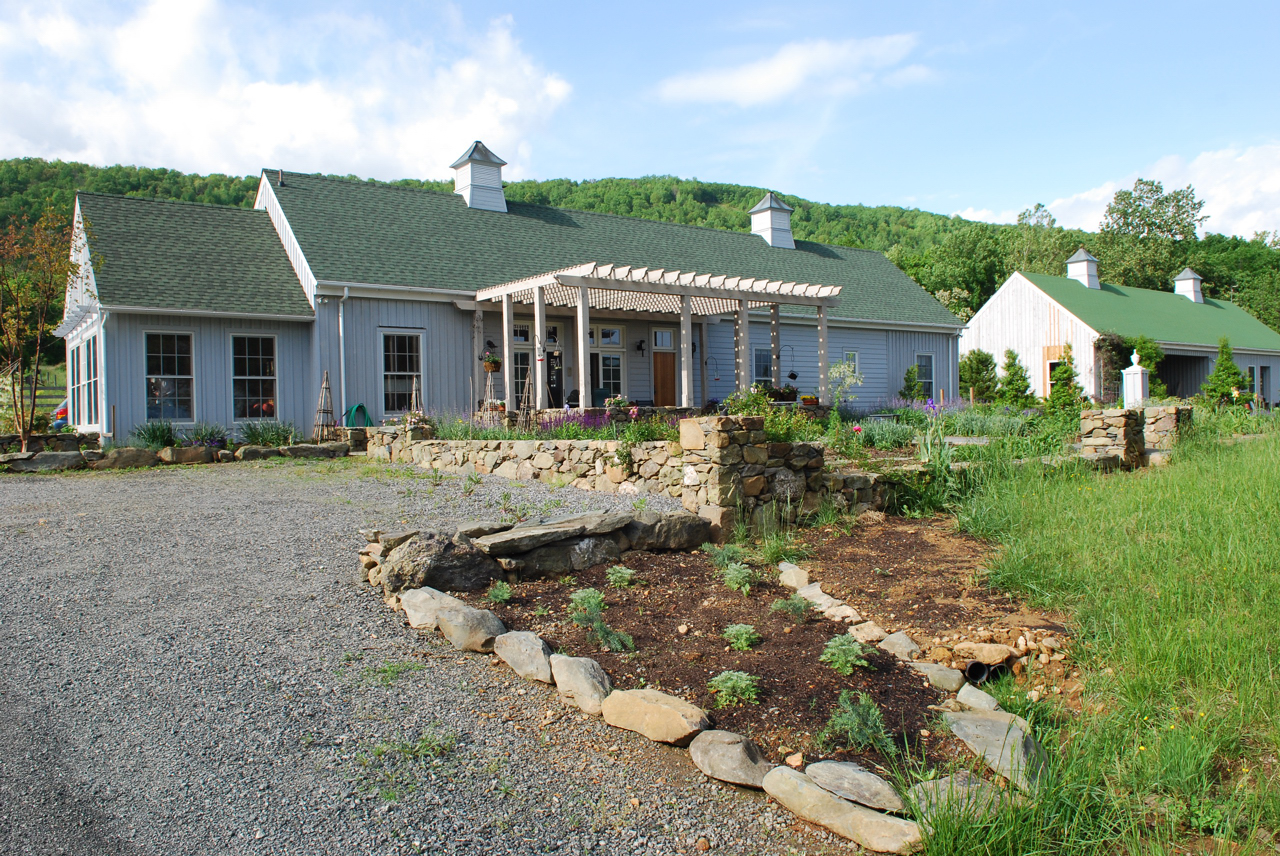 Here are some images taken mid May 2008 at Georgiana McCabe's lovely farm in central Virginia. I've been building things at her place on and off for the last 12 years.
When the last of her daughter's retired horses died a few years ago Georgiana decided to convert the stables into a living quarters for herself with a garden and shady terrace. Click on any of these to see a larger version.
This is a bridge we built about 13 years ago where the road forks between the main house and the stables.
The former stables have now become a cozy residence with a garden full of flowers.
Out back we built a kitchen garden in an area that was a jumble of weeds and brush.
We made a matching chimney that will eventually have things growing on it on the back terrace.

We have used stone walls all around the building to separate the residential areas from the agricultural areas in a way that recalls Georgiana's childhood home in
Connecticut.