Home
Up
Huey Cocoliztli
1524 Andean Epidemic
Teposcolula Papers
Mudejar Art
Retablo Art
Mural Art
This area will eventually, as time permits, provide a survey of Mexican Mural Art from Ancient times to the present. The initial postings will be items already scanned, and will be in no particular order. In time, I hope to offer a sequentially organized a panoramic view surveying over a thousand years of mural painting in Mexico with an accompanying text, bibliography, and map.
ŠNOTICE:
All images presented on this page are property of James B. Kiracofe and the Inter-American Institute and are protected by copyright law. These images may not be copied by any means for any purpose without written permission of the copyright owners.
Pre-Columbian Mural Painting
Colonial Mural Painting
Huejotzingo
These four preceding copyright protected images of mural art at Huejotzingo were provided for a conference paper in 1995 by Susan Verdi Webster and are reproduced here with her kind permission.
Zinacantepec, Toluca
Huaquechula, Puebla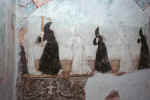 San Juan Teitipac, Oaxaca
Below are thumbnail hyperlinks to full size jpeg images of the murals in the porteria of San Juan Teitipac. Click on any of these
to see the images at full size. These will be very large images. I have posted these especially for Dr. Robert Jackson who is studying
this mural cycle among others. Dr. Jackson is authorized to use these images for one time scholarly publication.
Ixmiquilpan, Hidalgo
Santa Maria Xoxoteco, Hidalgo
Actopan, Hidalgo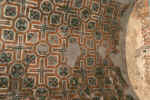 Epazoyuacan, Hidalgo

Metztitlan, Hidalgo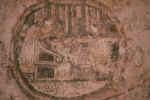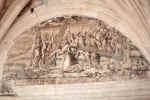 Atlatlauca, Morelos

Tlayacapan, Morelos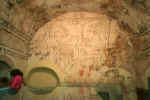 Totolopan, Morelos
Hospital de Jesús, Mexico City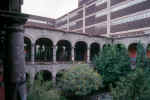 Modern Mural Painting
Hospital de Jesús, Mexico City
National Palace, Mexico City, Diego Rivera